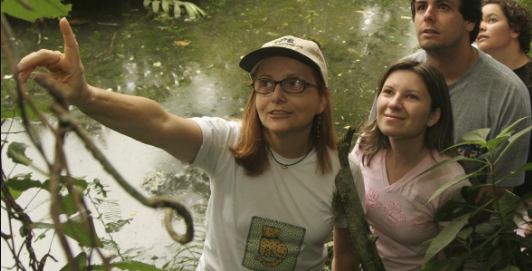 Deadline: march 1 2017
The world wild life fund (WWLF) is now accepting for the 2017 Russell E. trained fellowship. The Russell E trained fellowship supports individuals who is pursuing a master or doctorial degree in conservation.Each year WWLF  supports commited conservationalists from target countries to receive financial support for their studies and field research.
Appliocants can apply to attend any university around the world and must r
2017 train fellowship competitions
Building capacity in climate change and Ressilence for conservation
Eligible countries,  Columbia, Ecuador, Fiji, Madagascar, Guatemala, Paraguay, Papua New                                  Guinea Solomon island, Uganda, Zambia and Vietnam
Building capacity in sustainable food system and conservation
Eligible countries, Cambodia, Central Africa Republic, Democratic Republic of congo, Kenya, Gabon, Laos, Madagascar, Namibia, Zambia, Republic of congo and Vietnam
Conservation in Mozambique
Eligible countries, Mozambique only
ELIGIBILITY
To be eligible for train fellowship you must meet the following criteria, please note that criteria can vary by competition and also refer to  specific competion guildelines to ensure you are eligible.
You must be citizen or legal permanent residence of eligible country
You must have atleast 2 years of conservation related- work or research experience
You must have a demostration commitment of working in conservation in an eligible country
Your research or academic program must address one of the focus areas listed in the guildelines
You must be enrolled in or admitted to applied to masters or PHD program any where I the world
You must plan to begin your study no later than january 2018
You must commit to working in your home country for atleast two years after completing your degree
You must not have received a trained fellowship or scholarship in the past. Professional development grant recipient are eligible to apply
You must notify EFN if you are a WWF employee, consultant or previous EFN grant recipient
You must submit all required document by the application deadline (March 1 2017)
Selection Criteria
Train fellows are selected through a competive , merit based process an independent interdisciplinary panel of experts is conveyed in each country to review the applications and to identify the top candidates base on the folowing criteria:
Professional qualifications as evidence by previous and conservation related positions, reference from colleagues in the field, publications and other sources
Demonstrated leadership through involvement in community and volunteer activities, the work place, local, national, Government and other areas
Prior academic achievement as shown by grades, Academic awards and reference from professors
Motivation and commitment to contribute to conservation in participating country and to share what is learned with others in their fields and their home communities
Potential impact of proposed study/research on conservation efforts in the home country or region